Who we are
About Infinity Dental Care

Every team member at Infinity Dental Care is here to make your appointment an enjoyable experience.
Dr Jack
takes a gentle approach to your care and will spend time with you to fully explain your treatment options so you can achieve perfect oral health and a beautiful as well as a healthy smile.
At Infinity Dental Care, we provide you and your family with an extensive range of general, cosmetic, restorative and skilled dental treatments within a single practice. This includes children's and adult Orthodontics, Dental Implants and Oral Surgery.
To provide the very latest advances in dental medicine, our clinical team are committed to attending continuously advanced education courses.
We also offer cosmetic dental care where we use only the highest quality materials available in Australia. Our cosmetic Dental treatments include teeth whitening, Invisalign invisible orthodontics, white fillings and porcelain veneers. These treatments enable you to achieve the beautiful and straight white smile you have always desired.
The Infinity Dental Care team extends a warm welcome to you and your family and looks forward to the opportunity of providing first-class dental care to you. You can call our dental practice at Winston Hills Shopping Centre, 180-192 Caroline Chisholm Drive, Winston Hills NSW, phone us on (02) 9159 6237 or email us at info@infinitydentalcare.com.au. You may also book your appointment with Dr Yang at Infinity Dental Care online here.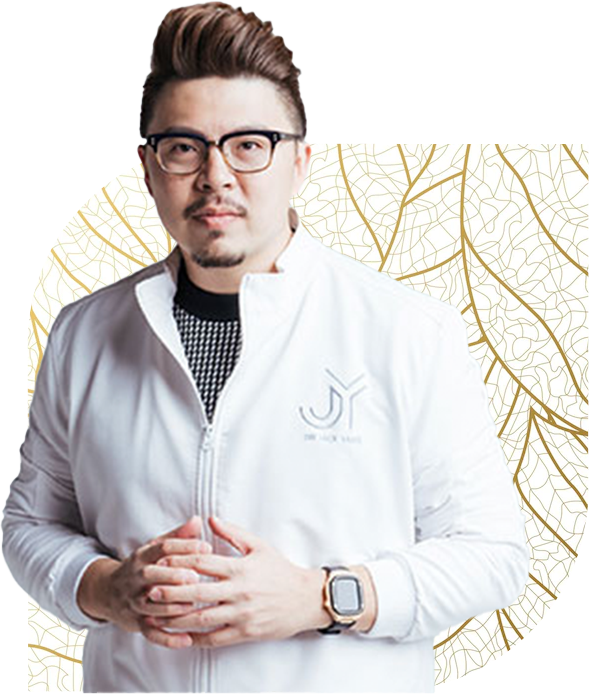 Advanced Technology
With state-of-the-art technology, our dentists in Winston Hills pride themselves on non-invasive, high-quality patient care.

On-Site Laboratory
To ensure and maintain the highest quality care, we work alongside and support local dental laboratories.

Public Transport
Winston Hills Shopping Mall is easily accessible via car or bus with a bus stop directly out front of the mall.

Plenty of Parking
Parking below the Shopping Mall is available to all patients free of cost for the first 3 hours. There will be no additional cost if treatment exceeds this time.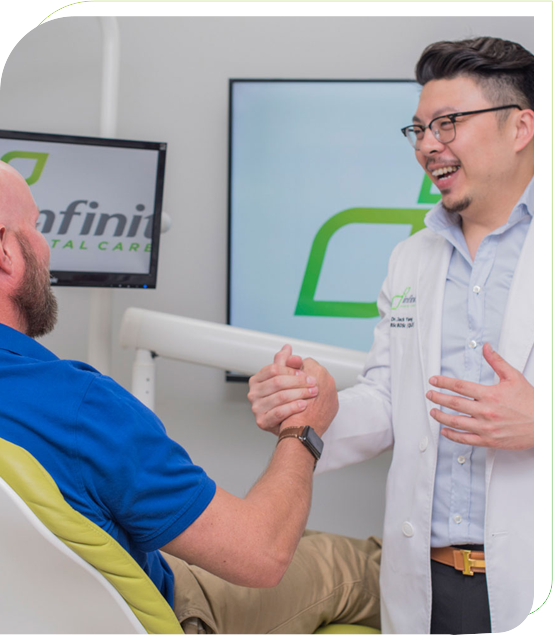 Transform people's smile and giving them a positive change in life.
Value:

  We strive to build a long-lasting relationship with our patients, based on mutual trust, respect, and understanding.

  We genuinely care about our patient's needs and are committed to treating them as family. We are committed to open and honest communication with each other and with our patients. If not for my family, then not for my patients.

  We are committed to providing our patients with customised care that maximises dental comfort, function, and aesthetics.

  We are committed to the highest standards of ethics and integrity. We believe in delivering the highest quality of care. Therefore, we will continually educate ourselves and our patients.

  We believe ultimate success is measured by a balanced lifestyle of work, recreation and love/family.


We aim to treat every patient with care and understanding in an honest and professional manner. Our dentists in Winston Hills care about patient needs and are committed to treating them just like family. We value patients and strive to build long-lasting relationships based on mutual trust and respect. We believe our purpose is to help transform smiles and give patients a positive life-changing experience.
At Infinity Dental Care in Winston Hills, we are committed to helping all patients overcome their fears and work towards their goals. The Infinity Dental Care team believe honest and open communication is the key to helping patients achieve their dental goals. We will always listen to patients' concerns and never judge. We will discuss all the treatment options and customise patients' care to maximise dental comfort, function and aesthetics.
With a focus on quality care for all patients and the highest standards of ethics and integrity, Infinity Dental Care continually updates its knowledge and skills with the latest and most modern advancements in dentistry.
Our mission is to have 3 major dental education centres in Sydney by 2022.