Dental Care
National Dental Plan – Spreading the Cost
Of Your Dental Treatment

Did you know that over 2 million Australians per year fail to get the dental care they need because of the costs involved? If this is something that you can relate to, then you might want to consider talking to us about the National Dental Plan.
The implications of ignoring much-needed dental treatment are well documented and unfortunately, any long-term delays in treatment can exacerbate problems and cause further complications. Inevitably, this ends up costing you more in the long term.
So if you are looking to maintain a healthy smile, but can't always afford to pay upfront for treatments, then the National Dental Plan could well be for you.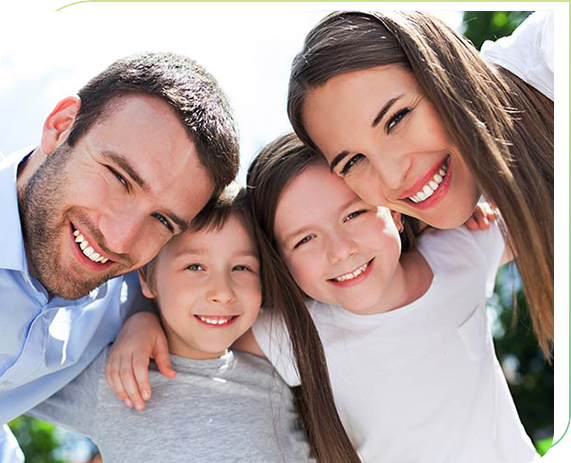 What is the National Dental Plan and how can it benefit you?
In essence, the National Dental Plan (otherwise known as the NDP) allows patients to spread the cost of treatments up to a certain limit, over a number of weeks or months, making treatments more affordable.
The main advantage of signing up for the plan is that you never pay any interest. Instead, participants pay a small deposit of the treatment fee and then pay the remaining balance back in manageable fortnightly instalments until all treatment costs have been covered.
As far as dental payment plans in Australia go, the National Dental Plan is pretty flexible, allowing patients to pay the amount off faster without incurring any penalty clauses. In other words, the price you see is the price you pay – so you know from day one exactly where you stand.
If you are in need of dental treatment, or indeed, are simply looking to maintain your smile but are anxious or concerned about the costs involved, then we invite you to talk to us about the National Dental Plan. Call us today on (02) 9159 6237 to find out more. .
Who is eligible?
Like many dental plans in NSW, the process is simple and straightforward, taking just a few minutes to complete. However, patients will need to meet the following criteria:
They must have an Australian bank account or credit card in order to process repayments

They must currently be employed – This may be either employed by a company or self-employed and be working for a minimum of 30 hours per week

They must have Australian citizenship or be able to show proof of permanent residency
And finally…
they must be 18 years of age or over 

and

Be able to present a valid driving licence.
Are there any other groups of people eligible for a National Dental Plan?
If you're a pensioner with proof of income or a veteran, you can also apply for an NDP.
What about the costs involved?
As with most Australian dental plans, there are costs involved. However, unlike other similar payment plans, those costs are minimal. Here's what you can expect to pay:
A one-off set-up fee of $70.00

A recurring fee of just $8.00 per month 
That's it! Once this is paid, you're free to use the National Dental Plan as you see fit.
Is there a limit for how much can I be approved for?
At the time of writing, patients can apply to be covered by the National Dental Plan for treatments and services up to $12,000. This allows you to have treatments that might not necessarily be covered under standard health insurance policies such as dental implants or aesthetic cosmetic dental treatments like chairside teeth whitening or dental veneers.
You mentioned an initial deposit, how much do I need to pay upfront when initiating a National Dental Plan payment?
In the vast majority of cases, patients can expect to pay an upfront deposit of 20% of the cost of their treatment. This is normally charged to you on the day of your visit if it's a single-visit treatment, or towards the end of your treatment if it requires multiple visits.
How do I make repayments?
When you take out a National Dental Plan, payments will automatically be deducted from either a current credit card or a bank account every 2 weeks. As already mentioned, patients can choose to pay more than the required amount to pay the sum owing quicker without incurring any early repayment charges.
What happens If I miss a National Dental Plan payment?
If your bank notifies the company that the payment has been unsuccessful then they will attempt to retake the payment again later that day. If for whatever reason, payment has been refused for a second time, then the company will contact you by SMS, phone or email to tell you that you have an outstanding payment. They will then do what they can to help you make the payment and restart the plan. If you are struggling with any payments then it's advisable to contact the National Dental Plan number immediately where they have experienced people who can help.
The National Dental plan is an industry-leading healthcare payment provider that places the needs of the patient first. As such, it remains one of the most popular dental plans in Australia. The team at Infinity Dental Care is proud to be associated with them. With a simple application process, super-quick approval and interest-free flexible payment options, you don't have to struggle to get the dental care you really need.
To find out more about the National Dental Plan and how it can help you, talk to our experienced team at Infinity Dental Care. You really are only one step away from total peace of mind.