Dental Care
Perfect teeth and beautiful smiles

When people think of cosmetic dentistry they automatically think of 
teeth whitening
.
At Infinity Dental Care Winston Hills, Dr Jack takes a unique approach to cosmetic dentistry. He focuses on facial beauty and balance, not just the aesthetics of the teeth.
Cosmetic dentistry can incorporate several dental procedures including dental veneers, inlays and onlays, at-home or in-chair teeth whitening and natural-looking white fillings. These treatment solutions ensure your smile not only looks beautiful but is also healthy and your teeth bite together perfectly.
Through the many advances of modern cosmetic dentistry we are able to change the size, shape and alignment of teeth, fill spaces between teeth and restore decayed, broken, cracked, or chipped teeth. But your smile is more than just your teeth, it is also complemented by your gums, lips and face, which frame your smile.
Dr Jack also offers facial injectables, which in combination with dental treatments not only creates a complete smile transformation but enhances and complements facial beauty as a whole.
Cosmetic dentistry is a seamless blend of art and science. It can make you feel more confident about your appearance personally and professionally by having a smile that's as beautiful as it is healthy.
To discover how your smile could benefit from cosmetic dentistry from Infinity Dental Care Winston Hills, call and schedule a consultation appointment with our friendly team at
(02) 915 96237. You can also visit our practice in Winston Hills Mall at 180 Caroline Chisholm Drive, Winston Hills NSW 2153 or Book Online Here.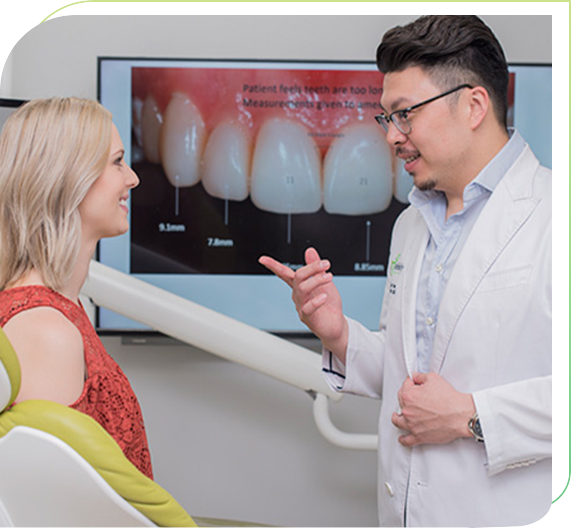 our services
COMPLETE DENTAL CARE

IN ONE ROOF