Dental Care
Dental Crowns & Bridges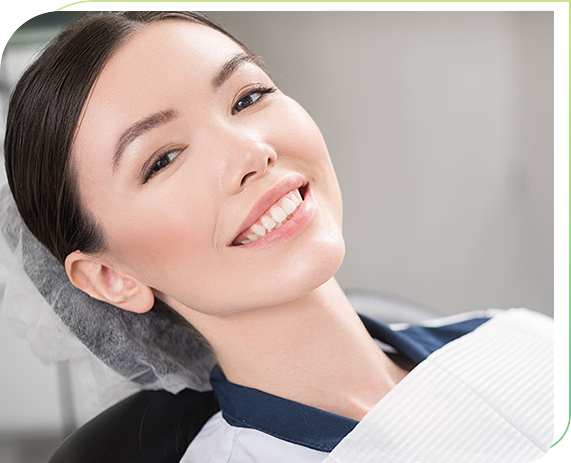 Regaining your perfect smile
One of the most versatile restorative treatments is a dental crown. A tooth with severe decay has undergone root canal therapy and suffered trauma in an accident or sporting injury is all reasons why you may require a dental crown.
Dental crowns from Infinity Dental Care Winston Hills are strong, long-lasting and look completely natural as their colour is matched the enamel of the adjacent teeth. Digitally scanned and Crafted from a detailed impression mould in our on-site laboratory, a crown can successfully restore strength and function as well as aesthetically enhance your smile.
A dental crown will:
Restore your oral health
Restore the appearance of your smile
Improve function (biting, chewing and speaking)
Prevent teeth on either side of the space from moving out of alignment.
It's essential to care for your crown as you would your natural teeth. Although made from high-quality porcelain or ceramic material, the health of your surrounding teeth and gums will affect the longevity of your restoration.
With the correct care, good oral hygiene routine and attending check-up appointments every six months with the Infinity Dental Care Winston Hills team, crowns can last 10-15 years.
Dental Bridge
A dental bridge is a fixed replacement to fill a space created by one or several missing teeth, essentially, bridging the gap.
Spaces created by missing teeth can lead to teeth rotating or shifting out of alignment, resulting in a bad bite.
A dental bridge consists of two crowns, which are secured to healthy natural teeth on either side of the space and a series of artificial teeth between them, spanning and filling the space.
Like a crown, the teeth on either side of the space are carefully prepared and a detailed impression mould is made. This is the template used to create your bridge in our on-site laboratory.
A dental bridge can last for many years, but as they are supported by natural teeth, it's important to maintain a good at-home oral hygiene routine and schedule regular check-up appointments with Infinity Dental Care Winston Hills.
If you have more questions about dental crowns or bridges, please contact our friendly team at (02) 9159 6237 and schedule a consultation with Dr Jack. We are located at 180 Caroline Chisholm Drive, Winston Hills NSW 2153.
Disclaimer: Any surgical or invasive procedure carriaes risks. Before proceeding, you should seek a second opinion from an appropriately qualified health practitioner