Dental Care
Restoring bone to restore your smile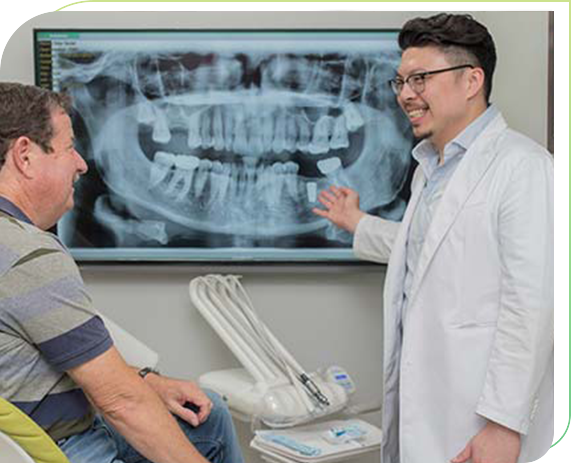 In addition to supplying vital nutrients to your teeth, a tooth root helps to keep your jawbone strong. If you have been missing teeth for some time, it's possible you may have lost some bone density and volume. Bone grafting is a procedure that restores your jawbone to its former strength and density.
A bone graft may be taken from another part of your jaw where the bone is dense and healthy or a small piece of bone may be taken from your hip and transplanted into your jaw.
The bone graft will bond to your jaw over the course of several months and create a solid foundation for a dental implant.
Depending on your personal circumstance a bone graft procedure may be completed at Infinity Dental Care Winston Hills or day surgery in the hospital. Dr Jack will discuss this with you in detail at your assessment appointment.
You can call us on (02) 9159 6237. Our practice is easy to find and is located at 180 Caroline Chisholm Drive, Winston Hills NSW 2153.
Disclaimer: Any surgical or invasive procedure carries risks. Before proceeding, you should seek a second opinion from an appropriately qualified health practitioner