Dental Care
Comprehensive Dental Care

At Infinity Dental Care Winston Hills we provide a range of comprehensive dental treatments and services to our patients. These include wisdom teeth removal, snoring and sleep apnoea assessment, advice and treatment for TMD –  Temporomandibular Joint Disorder, which can cause head, neck and shoulder pain.
If you or your partner snore during sleep, we may be able to help with a night splint, we also may refer you to a sleep clinic for more comprehensive treatment solutions. Many patients have constant recurring headaches, which can indicate that the jaw and neck are out of alignment. At Infinity Dental Care Winston Hills we can assess your jaw joint in its stressed and relaxed position and offer treatment solutions.
Contact Infinity Dental Care Winston Hills and schedule a comprehensive check-up appointment. Speak to our friendly staff at (02) 9159 6237. Our practice is located at180 Caroline Chisholm Drive, Winston Hills NSW 2153.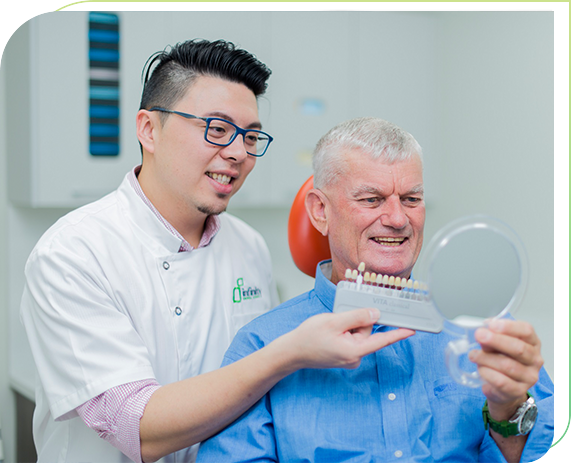 our services
Complete your dental care

in one roof