Teeth restored with Crown
Lengthening


Dental Care
Teeth restored with Crown
Lengthening

Condition:
The patient's teeth were brown worn out, shortened and weak from years of neglect.
Treatment:
Treatment of the teeth with surgical crown lengthening, fixing the length of the teeth with exposure of more of the tooth structure. 3 months of healing time was then required, with a subsequent follow-up when crowns were designed and applied. A total time of 8 months was used for the treatment.
Summary:
All his life this patient had never seen a dentist ever since he was born. The years of neglect on his teeth wore them down till they were fairly short, brown with discolouration and spots, along with a generally weakened structure. He wanted to do something to help make himself smile with confidence.
An 8-month treatment was performed, wherein over the course of that time a few treatments and checkups were done. The initial surgery of the crown lengthening was performed, exposing more of the teeth's structure that was hidden under the gums. After a 3 month healing period, the next treatment was the application of the crowns which were designed accordingly. Afterwards, follow-up appointments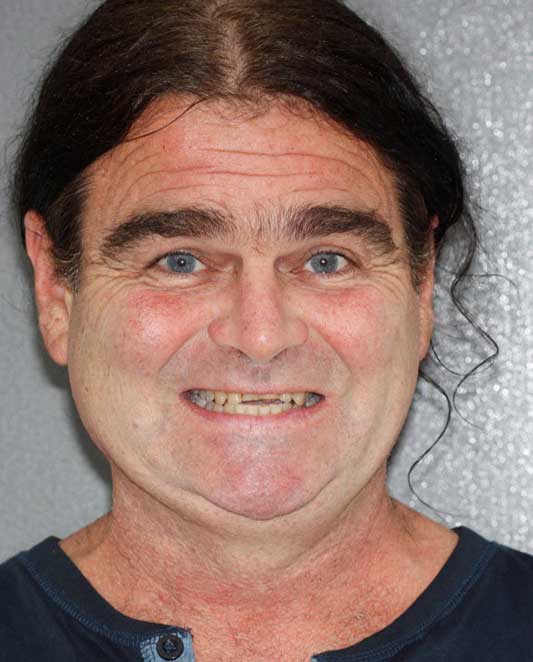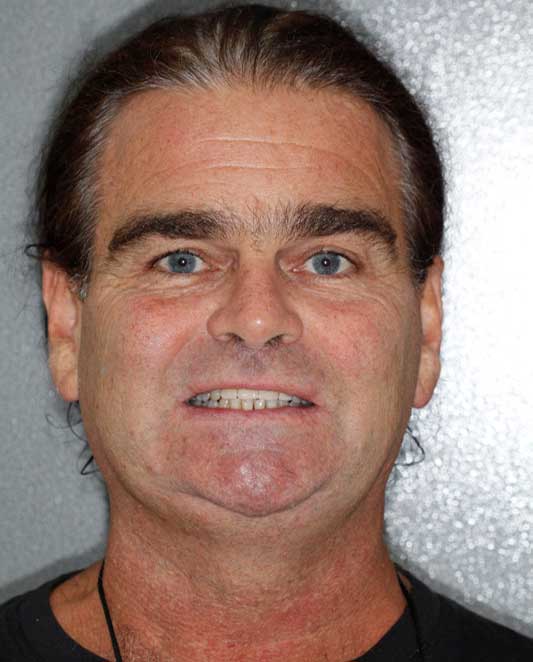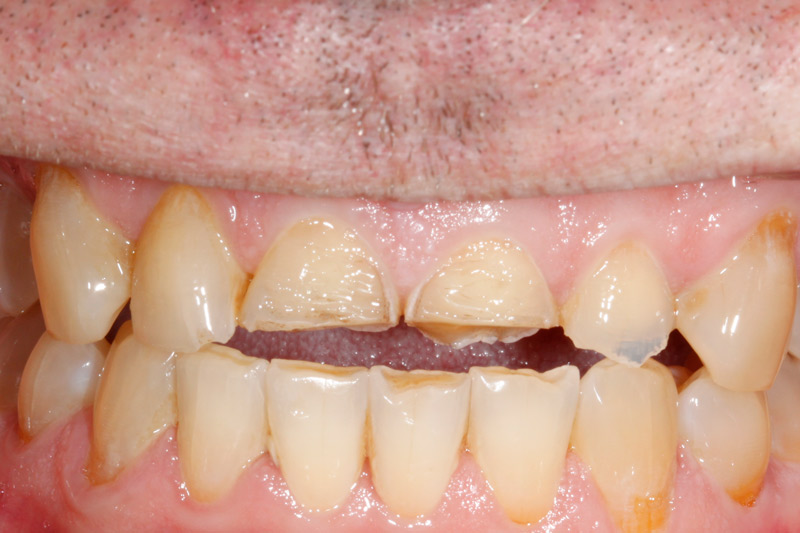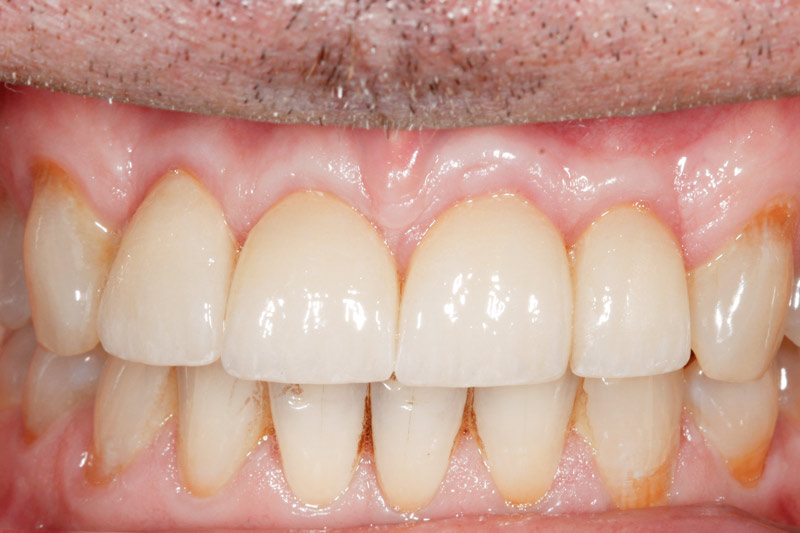 Disclaimer: Any surgical or invasive procedure carries risks. Before proceeding, you should seek a second opinion from an appropriately qualified health practitioner