TMJ resolved with Crowns & Bridges


Dental Care
TMJ resolved with Crowns & Bridges

Condition:
The patient's case of TMJ sadly caused her teeth to be ground down over the year, while also causing airway problems, therein losing general facial vertical height and getting distorted facial features.
Treatment:
Full mouth rehab treatment was introduced, restoring general bite and facial vertical height. After a 3 month trial of the new bite the patient then went ahead with crown preparation, digital design was used for the smile and look of the teeth giving an overall brighter, natural smile.
Summary:
The patient had prior education about her situation but circumstances never really let her do anything about it. Issues such as grinding, clenching of the jaw, and airway problems affected her teeth structure, her teeth eventually grinding down till they were incredibly short. Her facial features were also affected due to her jaw height getting distorted, thus affecting her age appearance, and looking older than she actually was. With a growing concern that her teeth were going to give up on her one day, she decided to finally do something about it.
Treatment for a full mouth rehab was organised, first re-establishing her bite which corrected her facial features and her facial structures verticality back to its natural state. The patient then tried out her new teeth and bite for 3 months, when she was happy with the bite and could function normally with them preparations were then made for the crowns to be digitally designed and placed. After a further month of adjusting to the new crowns and the patient was confident, while also having a happy natural smile.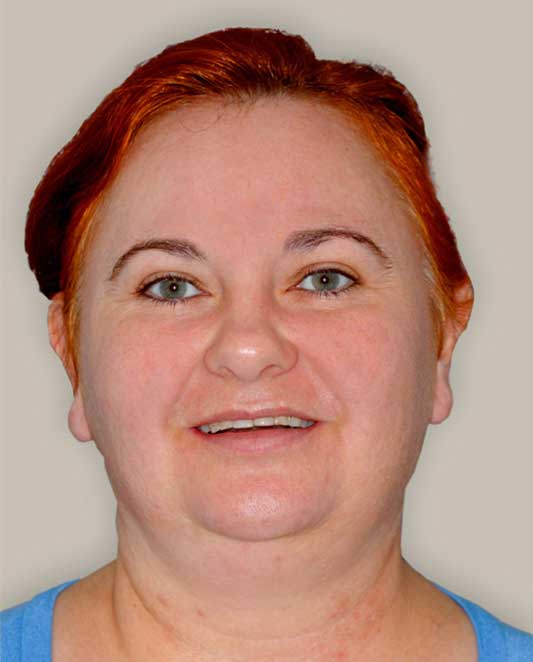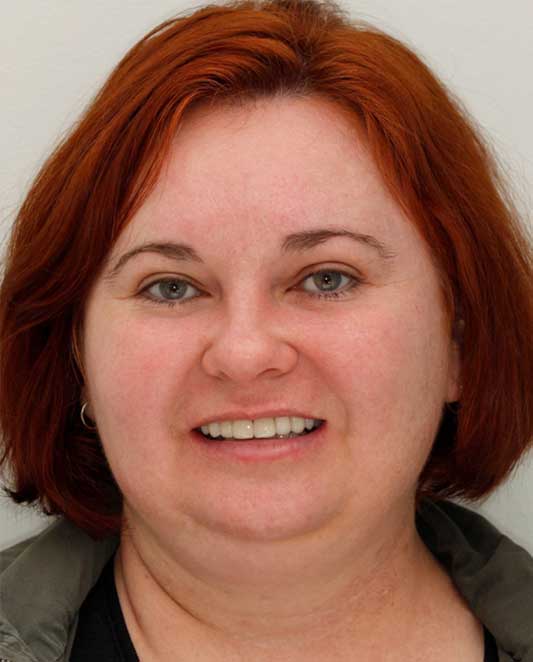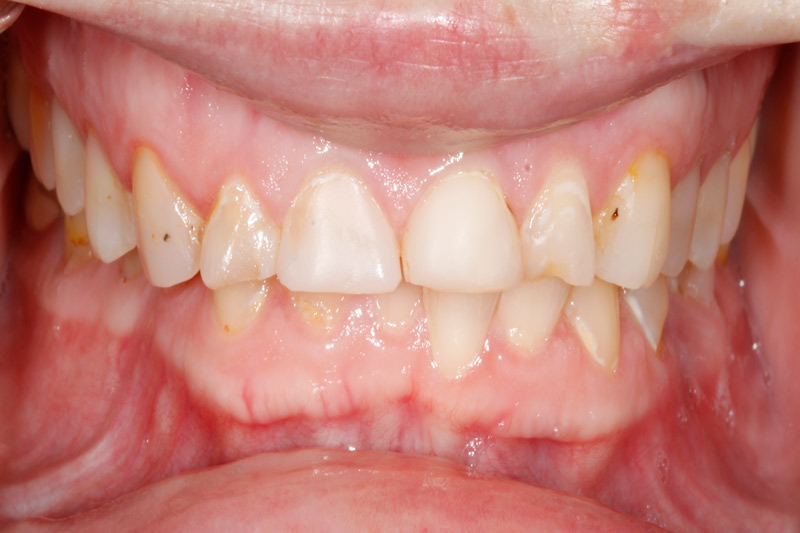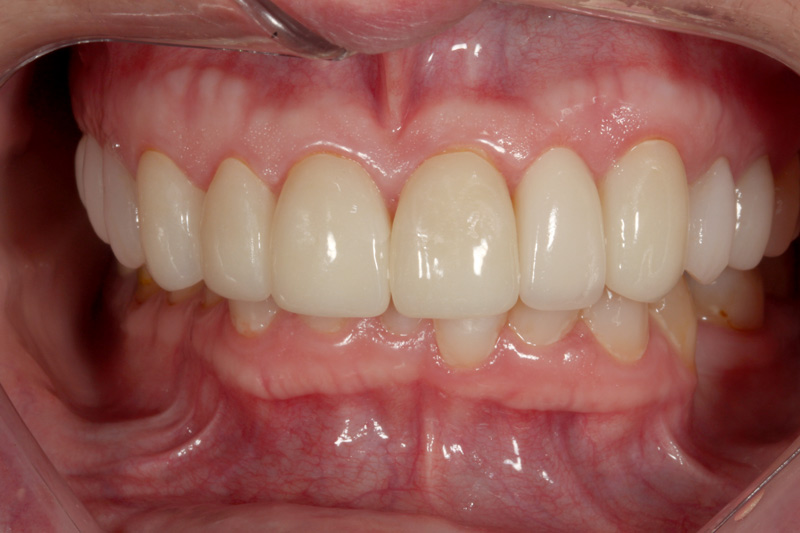 Disclaimer: Any surgical or invasive procedure carries risks. Before proceeding, you should seek a second opinion from an appropriately qualified health practitioner