Dental Care
A clear favorite over metal braces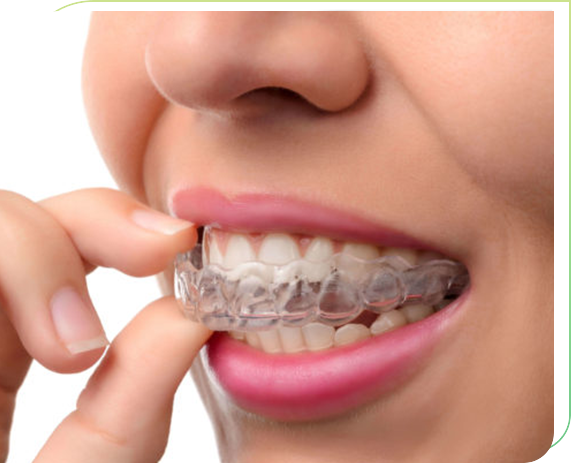 While many patients who come to see us at Infinity Dental Care Winston Hills would like a straighter smile, the thought of metal 
braces
 and the effect this can have personally and professionally makes them reluctant to undergo orthodontic treatment.
That's why Invisalign® has become the orthodontic treatment of choice for many adults who want a complete smile transformation.
Invisalign® is a system of strong, virtually invisible, hard plastic aligners made from detailed impression moulds and created using advanced 3D computer imaging software. This enables you to see your entire treatment progression and projected result on a computer screen before your treatment even commences.
The aligners are designed to move your teeth in tiny increments over a specified period. The aligners are replaced with a new set every two weeks until your desired result is achieved.
Unlike fixed metal braces, Invisalign® aligners can be removed so you can eat all your favourite foods and maintain a thorough oral hygiene routine throughout your treatment.
Invisalign® takes approximately the same amount of time as fixed braces. And, just like all other aspects of orthodontic treatment, you will be required to attend regular check-up appointments with the team at Infinity Dental Care. This enables our team to monitor your progress and make any necessary adjustments.
Your clear aligners fit very tightly over your teeth. It can take a few days to become familiar with wearing your very first set. They may even cause some slight discomfort for the first 10 – 20 minutes, after that you'll forget you're even wearing them and unless you tell people, they won't ever know.
At Infinity Dental Care Winston Hills our team is able to assess your suitability for Invisalign® and develop a tailored treatment plan so you can achieve the beautiful straight smile you have always desired. Schedule a consultation with our dentists by calling us on (02) 9159 6237. You can also visit our practice at 180 Caroline Chisholm Drive, Winston Hills NSW 2153.