Posted on
November 28, 2020
Do you know that you can save hundreds of dollars simply by utilising your dental health funds 'extras' policy by the end of the year? While it's true that some dental plans run on a fiscal year, the vast majority of policies utilise the calendar year instead. 
If your medical (dental) health funds policy runs from January to December, then here are 7 reasons to show you why you should look to book a dental appointment now.
Reason 1 – Your Annual Rebate Could Be Lost

 
Annual rebates for dental care insurances here in Australia tend to vary from company to company and plan to plan. However, they typically fall somewhere between $850 and $2000 per year. This annual figure gets reset every year (usually on Jan 1st) so, if you have any unused benefits, they won't unfortunately, rollover – and you end up losing them. This is something that many people get caught out on. So, where you can, try to work towards maximising your annual rebate amount before the year ends.
Reason 2 –   Timescale for Deductibles
Most dental plans that don't contain a 'no gaps' policy will require you to pay a specific out-of-pocket percentage for your dental care costs before any benefits kick in. If you have already met your deductible requirements for the year, it might be worth booking a dental appointment now rather than later – particularly, for a procedure that you might have been delaying.  
The reason? 
Just like the annual rebate on your health funds policy, any deductible expenses will also be reset at the start of the year meaning that once January 1st hits, you'll be saddled with a new set of out-of-pocket requirements. So, strike now while you can!
Reason 3

–

Dental Health Funds Premiums Aren't Cheap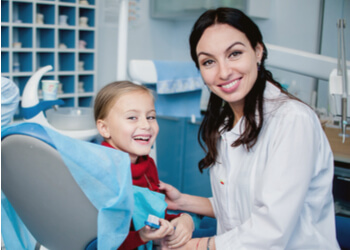 Let's face it, while dental health funds give you a certain peace of mind, premiums don't come cheap. Add to this the fact that insurance coverage for dental care is pretty weak in terms of coverage for major dental services and the best option is to squeeze what you can from your benefits. After all, you are paying for the privilege! 
For this reason, even if you don't need full-scale dental care right now, it still might be a good idea to book a regular dental check-up and clean to ensure that any signs of gum disease, cavities, or other oral issues are spotted and dealt with early. This way you get the satisfaction of knowing that all premium benefits are utilised while ensuring that your teeth and gums remain in the best shape possible. 
Reason 4 – Increasing fees
Another reason that you should maximise the benefits left in your health funds policy sooner rather than later is that the start of the New Year is often the time that many businesses (including dentists) raise their prices to align with the increase in living costs, staff wages, rising utilities etc. It may also be the time that your annual premium increases. With this in mind, it makes sense to get the most out of your dental health funds policy now before any price increases take hold.
Reason 5 – Overlapping treatments
If you want to undergo dental care that is either long-term like orthodontics or completed in stages like multiple restorative work, then you might want to schedule these types of dental services now – starting at the end of the year, to complete after January 1st next year. Doing so should enable you to maximise any benefits you have while reducing your out-of-pocket expenses.
Reason 6 – Dental problems Typically Get Worse
It's only natural for humans to procrastinate, especially when faced with impending dental work. Unfortunately, because the vast majority of oral health cases tend to worsen over time, delaying the inevitable is not a good tactic. 
In fact, you could say that when it comes to dental services or dental care, procrastination leads to discomfort, which leads to increasing treatment, which in turn equates to skyrocketing dental costs.
So, by seeking treatment now before the end of the year, it's highly likely that you will pay less for easier and less invasive dental care and one which your health funds policy might easily cover
Alternatively, if you wait until the last moment to seek the dental services you need, you will inevitably end up paying more while receiving little or no assistance from your health funds provider – and that can be really expensive!
Reason 7 – Save Money on the Treatments You Need
If you need 'general' dental treatment such as a dental crown, a dental filling, or bridgework it is possible that you can get the majority of your treatment paid for (depending upon what benefits remain and the small print set out by your dental health funds provider). 
If your policy doesn't have sufficient benefits remaining, then you might want to ask your dentist if you can split those dental services up into various stages to stagger treatment times. Sometimes this might be possible and sometimes it may not be. Either way, it's worth asking your dentist – they can only say no after all!  
Maximise Your Dental Health Funds Benefits and Schedule an Appointment Before the End of The Year!
If you haven't yet used up all your health funds benefits for this year, then schedule an appointment with the team at Infinity Dental Care today. We provide a wide range of cost-effective dental services and treatments designed to maintain, restore or rejuvenate your smile. 
Our team will ensure that you are seen at the earliest possible moment enabling you to maximise your health funds benefits before the year is out so that you get the care you need at an affordable cost.  
Call Infinity Dental Care in Winston Hills on (02) 9159 6237 or book an appointment online.