Dental Care
Magic Speed Braces

Just like all other areas of healthcare, innovations in dental care are rapidly evolving. Orthodontics is one area of dentistry that has seen the most significant developments, and now offers a vast range of treatment solutions to help adults achieve the beautiful straight smile they have always desired. Orthodontic treatment from Dr Jack and his team at Infinity Dental Care is more comfortable, more discrete and faster than ever before with some treatments able to be completed in as little as six months.
A straight smile in 6 months, not 2 years.
That's the beauty of Orthodontics at Infinity Dental Care.
Smilefast and Cfast are two treatment options that, as the name suggests, are fast and exciting alternatives to traditional braces. Smilefast and Cfast can straighten your teeth in as little as 6 months.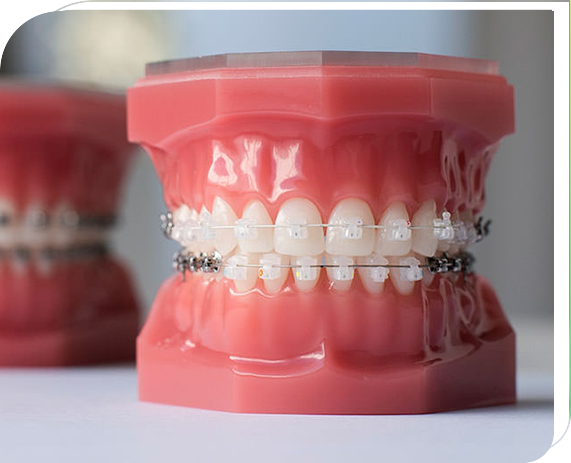 How is this possible?
The Smilefast system has been specifically designed for adults and utilises clear brackets and a tooth-coloured band to gently, yet quickly, straighten and align your teeth. The Cfast system focuses on straightening the six teeth in the upper and lower arches that are the most visible when you smile.
Smilefast and Cfast can be utilized to not only achieve straight teeth but also correct a wide range of orthodontic issues that make many people reluctant to smile. One of the many benefits of Smilefast and Cfast is these treatments offer a much more gentle method of tooth alignment and as such, are more comfortable.
Additionally, unlike traditional metal braces, the use of clear brackets and tooth-coloured wires means they're hardly noticeable.
To discover how Dr Jack and his friendly Infinity Dental Care team can help you achieve a beautiful straight smile faster, schedule a consultation appointment or visit us at 180 Caroline Chisholm Drive, Winston Hills NSW 2153 today.