Posted on
November 3, 2016
Are your dentures looking old and tired?
After 25 years of wearing dentures Dr Jack and the Infinity Dental Care team recently helped this lovely lady restore her smile and chewing ability.
New dentures have made such a big difference to this patient's overall appearance and smile. Her worn out teeth and poorly fitting dentures made it very painful and hard to eat and enjoy a meal.
Andy Kwon is our specialist in dental prosthetics at Infinity Dental Care. Andy has worked as a dental technician and prosthetist for 15 years and has treated more than 2500 patients, his experience and knowledge was invaluable during this case.
With the latest techniques and modern dentistry Andy created a firm fitting natural looking denture for this patient. She can now enjoy her favourite foods and has a denture that provides support for her facial muscles, this helps enhance the appearance of her face and smile.
New dentures can sometimes take a little getting used to for the first couple of weeks. The muscles in your cheeks and tongue have to learn how to keep them in place.  You may find at first they feel extra firm and a little big, it's not unusual to experience minor irritation or soreness. This will subside once you become familiar with the dentures.
Eating hard foods with your new dentures is not advised. A soft food diet is best for the first few weeks then you can resume your regular diet.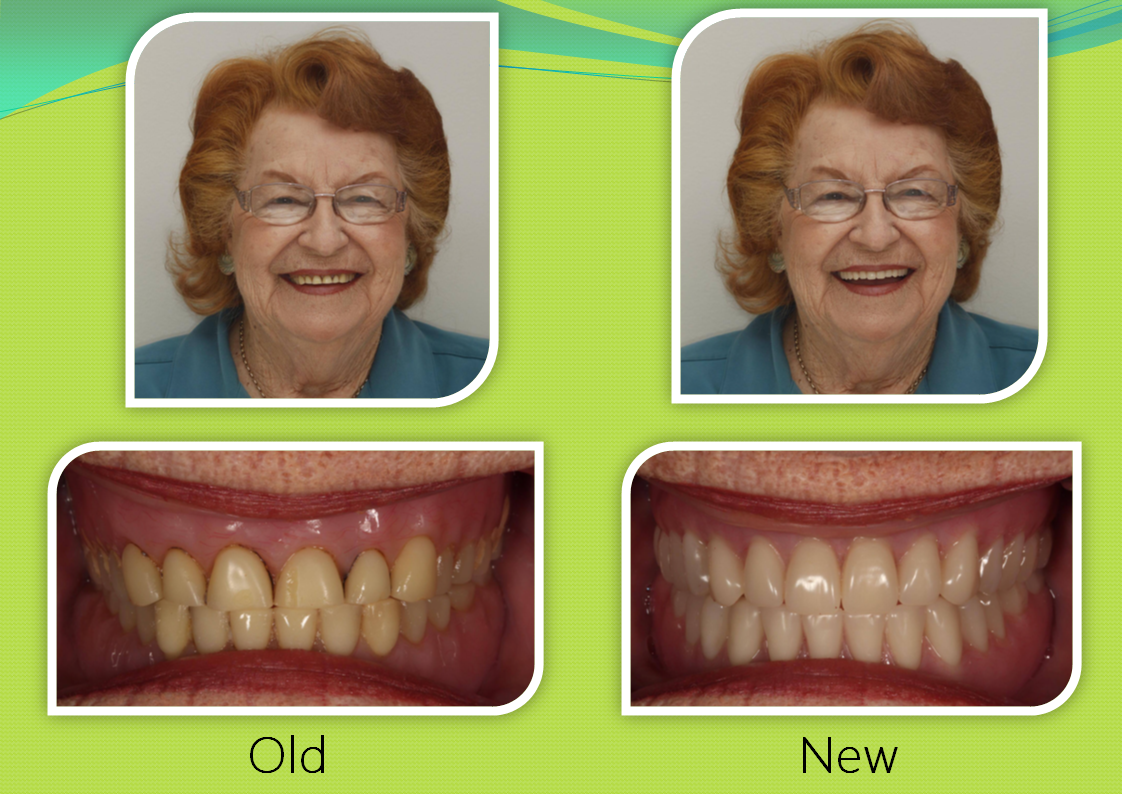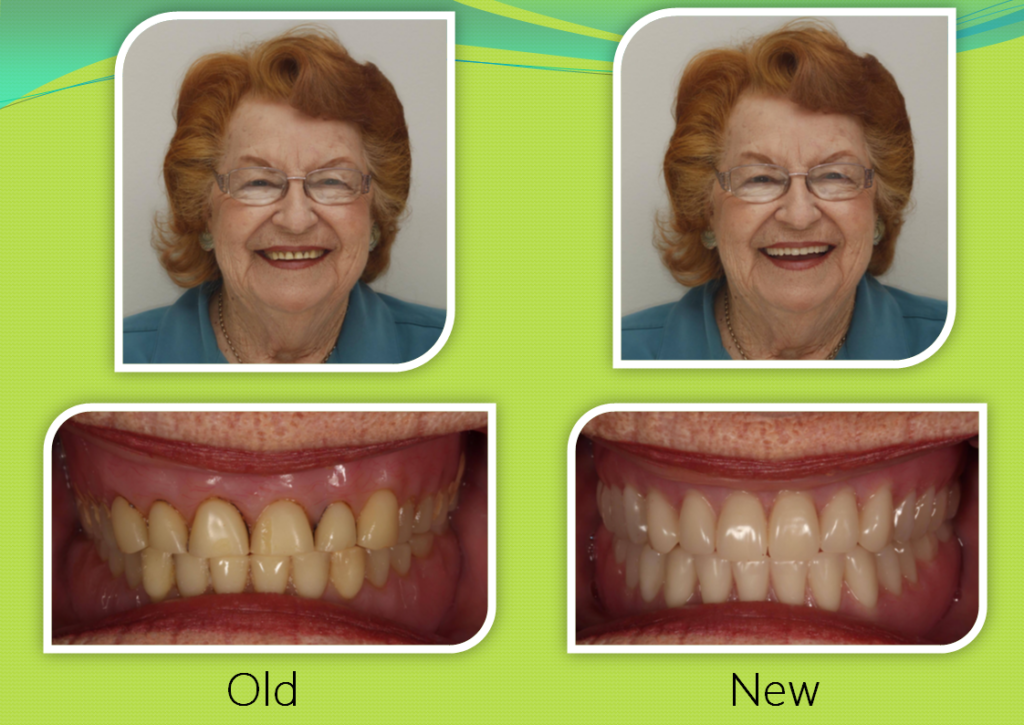 Just like natural teeth, dentures can develop a build up of plaque and calculus, it's important to maintain regular and thorough at-home care routine and attend your check-up appointments with Dr Jack at Infinity Dental Care. Read more about denture care here.
To restore your smile with dentures talk to Dr Jack, we will be able to provide you with a detailed treatment plan. Book online here or call us on (02) 9838 9111 schedule a consultation or pop into the practice located at 180 Caroline Chisholm Drive, Winston Hills NSW 2153.
Individual results may vary. Any surgical or invasive procedure carries risks. Before proceeding, you should seek a second opinion from an appropriately qualified health practitioner.