Smile Makeover – Patient Care
At Infinity Dental Care in Winston Hills Dr Jack loves creating beautiful smiles…  We will be sharing some of our patients cosmetic and comprehensive dental results with you over next few months. We hope you like seeing and reading about these cases. If you have any questions or if you are thinking of a smile makeover contact the Infinity Dental Care team.
Smile Makeover – Patient Care Case Two:
Recently we helped Ms. Torrice and she has kindly allowed us to share her story.
Ms Torrice wanted strong and healthy teeth. All her life, she had been a regular visitor to the dentist for patch-up work. None of her previous dentists gave Ms Torrice any sort of solution. As time went on, her teeth became shorter, darker, weaker and sensitive.
Ms Torrice wanted something that would last a bit longer than the patch-up dentistry she had been having and she wanted to keep her teeth
This is not a quick and easy job, Dr. Jack completed Ms Torrice's dental treatment in 2 stages. First, building up her teeth with Composite Veneers and secondly Porcelain Crowns on the upper teeth.
Wow such a big difference!
Dr Jack says
"If you aren't making a difference in people's life, then you shouldn't be in business. It's that simple!"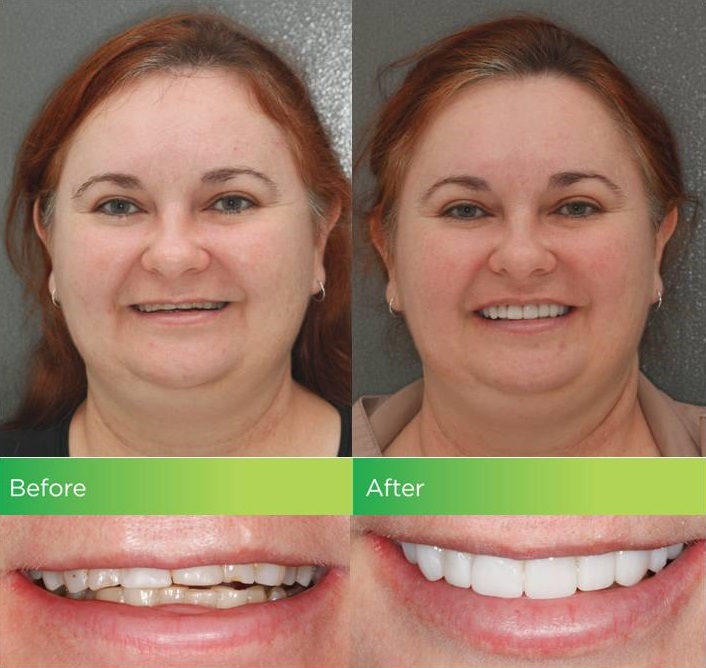 Of course individual results may vary, talk to Dr. Jack about your options.  Make an appointment on 0298389111 or book online or call into see the Infinity Dental team at Winston Hills Mall, just behind Terry White chemist.