Posted on
August 16, 2020
Let's face it, we all love a bargain, so if you are already considering a trip to Thailand from Australia, then it might seem like a bit of a no-brainier to incorporate a quick teeth whitening session into your holiday plans – especially when you see the bargain prices for teeth whitening in Thailand.
Each year, around 15,000 Australians travel abroad for dental treatments and teeth whitening is one service that is very much in demand. Moreover, when researching prices online, cost savings can seem incredibly attractive. The problem is, as with all things in life, you kind of get what you pay for – and while that may be acceptable when purchasing a gift or holiday trinket for loved one's back home, it's a bit different when talking about your overall health and well being!
Don't get us wrong, there are some great dentists in Thailand just as there are bad dentists in Australia, but they are unlikely to be the ones offering cut-price deals on professional teeth whitening treatments.
So with this in mind, let's take a closer look at the risks involved in undertaking teeth whitening in Thailand.
Back Street Clinics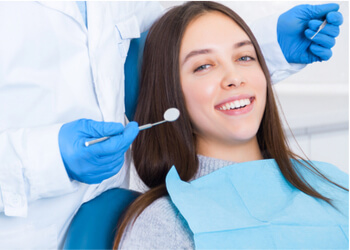 Back street beauty clinics abound in Thailand and many offer eye-watering cheap teeth whitening treatments. It goes without saying that it's highly unlikely for such a clinic to use proven branded whitening systems such as Opalescence, Zoom or Pola. Instead, they are more likely to use lesser (cheaper) whitening systems that don't have a proven track record.
In addition to this, in many cases, the people working at back street clinics aren't always medically qualified. How are they to know for example if you have sensitive teeth or cavities? A Thai dentist from a reputable dental clinic, on the other hand, should spot any problems before you undergo teeth whitening treatment and advise you accordingly. So before you get swept away at the price, it might be worth ensuring that they are at least medically (in the sense of dentally) qualified.
Beware of Higher Strength Bleaching Agents
In Australia, at-home teeth whitening products – that is, the whitening kits supplied by your dentist to be used at home – have a maximum allowable hydrogen peroxide bleaching agent level of 6%. On the contrary, it isn't uncommon for take-home whitening systems in Thailand to contain hydrogen peroxide levels of up to 20%.
On the one hand, you can say that the higher levels of whitening agent mean faster teeth whitening and indeed you may be right – but on the other hand, if misused or worn for too long a time, it could cause severe sensitivity issues and irreparable gum damage.
If you do opt for dentist-supplied whitening systems to be used back in your hotel then always read the instructions carefully and follow them to the letter.
Lesser Standards of Hygiene (sometimes)
While there are indeed some first-class dental clinics offering teeth whitening in Thailand, these aren't usually the ones trying to lure tourists into bargain-basement teeth whitening treatment.
There is a chance, therefore, that sterilization techniques and hygiene practices in such clinics aren't as strict as those back home in Australia. Here, dentists have to adhere to strict hygiene laws to protect both patients and their staff from water-borne and air-borne viruses.
Quality control is typically extremely high here in Australia, so people can visit the dentist for teeth whitening treatment with a general air of confidence knowing that they will receive a safe treatment. Unfortunately, the same can't always be said for anyone visiting a dentist for teeth whitening treatment in Thailand.
Inadequate Training
Both dentists and hygienists have undergone strict and rigorous training here in Australia to become medical professionals. The same can't always be said for medical professionals in other countries like Thailand. As such, there is never any assurance that a dental tourist seeking out teeth whitening in Thailand will receive treatment from a dental professional using the latest up-to-date methods.
Teeth Whitening Complications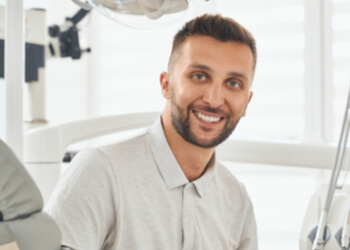 Unfortunately, teeth whitening treatments (however good they may be) are not entirely infallible. People can react to various whitening systems in different ways. It may be that you develop sensitive teeth a few weeks after landing back in Australia. The question is…how are these problems going to be corrected?
Chances are you will end up visiting a dentist back here in Australia for corrective treatment. Suddenly, cut-price teeth whitening might not seem like such a good deal after all.
Teeth Whitening in Thailand – The Key Takeaway
If you are considering opting for teeth whitening in Thailand then it pays to do your research before you book. Look on sites like Trip Advisor for reputable recommendations and thoroughly investigate those options. If a recommended dental clinic has a contact number, call them up and air any questions or concerns you may have.
A quality dental clinic will only be too happy to take the time to answer your questions so consider asking them about their preferred whitening system and what recourse you have if any complications arise. You might perhaps even ask them about their formal training for peace of mind.
The Hassle-Free Teeth Whitening Alternative
Alternatively, if you do feel that tying in whitening treatment alongside your trip is a risk you don't want to take, then you could always visit us at Infinity Dental Care. We use some of the latest whitening treatments and techniques from proven brands like Pola. Call our friendly team at (02) 9159 6237 today and get the smile you want without the risk or hassle.