Posted on
November 10, 2016
Do you have unused Private Health Insurance Benefits?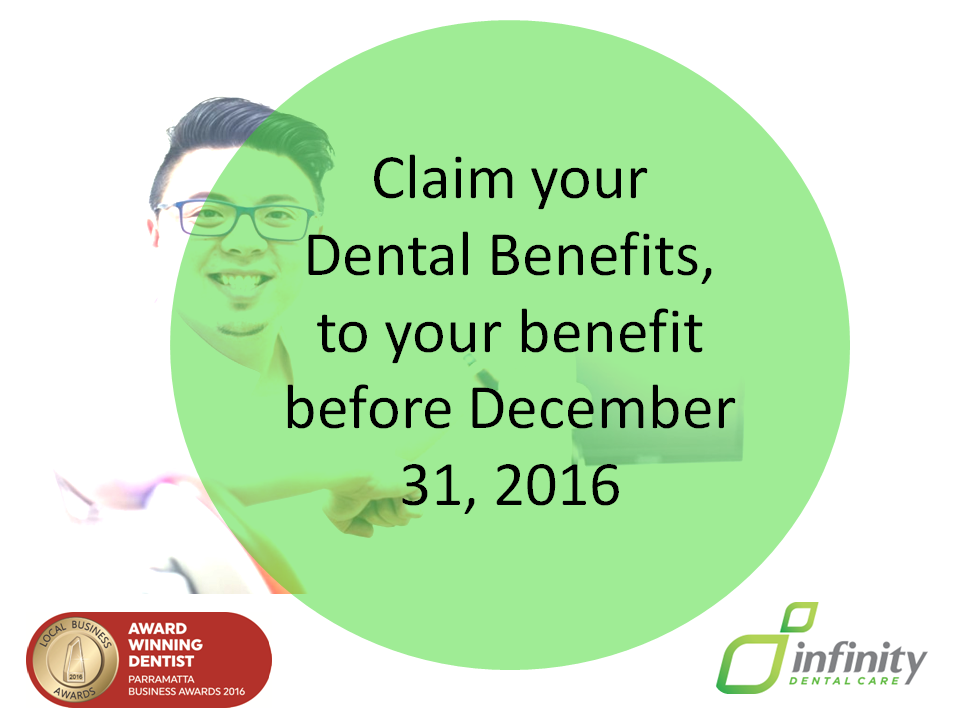 The end of the 2016 is almost here!  Can you believe it is almost December?  Most private health insurance funds reset their annual benefits and most do not roll over the benefits that are left unused into the new year.
As at 31 December, the portion of your unused Private Health Insurance Benefits not claimed is lost. Don't let these benefits for which you have already paid for and are entitled too go to waste.
Weather you have recently discussed dental treatment with Dr Jack or you are overdue for a check up give our team a call, be sure to let them know that you would like to complete your treatment before 31 December, 2016 to utilise your unused Private Health Insurance Fund Benefits in 2016.
We will make every effort to ensure that we secure you an appointment time before the end of the year. Please call as soon as possible as this is a very heavily booked time of the year as many of our patients plan their dental treatment just before the end of the calendar year!
For more information on your dentures, speak to our team on (02) 9838 9111 or drop into our practice at 180 Caroline Chisholm Drive, Winston Hills NSW 2153 or Book Online Here. We would love to see you.
Private Health Insurance