Posted on
October 26, 2020
As the end of the year is fast approaching you might not be aware that have limited time left to use up any extras remaining on your dental health fund. When you take out a dental insurance policy, any benefits are reset as of Jan 1st. This means that any unused extras will not be carried over, but instead, will simply expire. Here are some tip tips to help you to get the most out of your extras cover before you lose them.
Tip #1 – Consider Now As The Time To Get Dental Care
if you're overdue a dental check-up or haven't paid a visit to the dentist all year then you might want to consider doing so. This is good for two reasons – firstly, you'll ensure that your dental health remains on track, giving you peace of mind; and secondly, it's a good way to ensure that you use up all or most of your extras cover before it expires.
Even if your dentist suggests that you might need a tooth filling or two, you can always ask them to postpone any dental procedures until after your dental insurance cover resets. This way you only need to pay for (and cover) the most basic of dental check-ups saving you money.
Oh, and one more reason…
If you visit your dentist on a regular basis, you get to know them and they get to know you. When this happens it stands to reason that they are more likely to be flexible and 'accommodate' your dental care needs, than someone who…say…. visits once in a blue moon. It really does pay to keep in with your local friendly dentist.
Tip #2 Managing Your Dental Health Fund Extras, Strategically!
There's nothing worse than realising that you have to pay in full for extensive dental services or worse still, cancel them altogether because you ran out of extras cover months ago.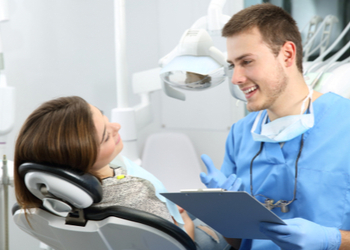 Although you never know when a dental emergency will come to light, a certain amount of contingency planning or forethought means that you can at least cover the cost of any excess with any remaining extras you have.
One top tip is to visit your dentist regularly. Even though paying to visit the dentist every six months seems like a false economy, particularly when nothing appears wrong, regular dental, check-ups will prolong your dental health. This way if you do need to undergo any dental procedures they will be minimal and at minimal cost allowing you to better plan for further dental procedures or dental care you may need in the future. 
Tip #3 – Consider Longer Term or Multi-Part Dental Services
While your dental health fund might not stretch to more extensive dental care right now, you may still want to consider opting for longer-term or multi-part procedures. The reason for this is that you might only need to pay in part for your dental treatment now and the rest when treatment is complete. If you time it right, that could be once your dental health fund extra cover has reset – post-Jan 1st.
As an example, if you have a 'Major' dental insurance policy and dental implants are covered, you may be able to pay for the implant part of the procedure now and the crown part of the procedure in the new year after the implant recovery period is over. Either way, it's always best to ask your local dentist the question – they may be more flexible and accommodating than you think!
Tip #4 – Understand How Your Extras Cover Works
One way to getting the most from your dental insurance extras is by understanding how your extras cover works. It can be a little tricky to comprehend so here's an explanation of how various dental health fund extras work.
Some dental health fund policies will allow you to claim back a portion of the cost of a service in percentage form. That may be 60%, 80% or in some cases even 100% of treatment.  Other dental care policies will allow you to claim back a monetary value. This may be $30.00 of say a dental check-up or $150 of orthodontic dental services.
However, there will be limitations to how much you can claim back depending upon your policy. This can be as low as $200 per year on general dental procedures, up to $700 or more. Typically the more expensive your annual premium, the higher your upper limits.
As a result, if you are in pretty good health both orally and medically, it might not be worth the cost of taking out a higher premium. Why? because it's unlikely that you'll use many health or dental services in any given 12-month period.  
Equally, if you do need regular dental procedures and are currently utilising a lower premium with lower claimant limits, then you could be having to pay out more in terms of treatment costs than your health or dental insurance policy is worth.
By understanding how dental health fund policies work, you'll avoid adding to the $4.5 billion of unclaimed extras that occur in Australia every year.
Hopefully, this has given you some good ideas on how you can manage your health fund to get cost-effective dental care. Here at Infinity Dental Care, we want you to get the treatment you need, so where possible we'll work with you and your insurance provider to ensure that you get the dental services or treatments you need – when you need it most. 
Don't let financial burden set you back – Call us at (02) 9159 6237 for a consultation today.