Posted on
October 16, 2016
If you have missing or broken teeth and find it hard to eat your favourite foods, don't give up.
Dr Jack recently helped Razan eat again! With three important upper teeth missing and a broken tooth Razan found it hard to eat and enjoy meals.
With the help of dental implants Dr Jack was able to restore Razans chewing teeth so he is able to eat his favourite foods again.

Dental Implants revolutionised dentistry, restoring chewing, smiles and confidence for patients.
The benefits of dental implants are that they look, feel and function just like natural teeth.  And just like natural teeth, artificial teeth can develop plaque and calculus and that's why it's important to maintain a regular and thorough at-home care routine and attend your check-up appointments with Dr Jack at Infinity Dental Care.
Razon needed dental implants to replace multiple teeth, however, implants can replace a single tooth or an entire arch of teeth. Dr Jack carefully planned Razon's treatment process, and advised the best option for him.
In most cases, the procedure to receive a dental implant involves three separate stages:
• Placement of the implant into your jaw bone
• Placement of the abutment (as seen in picture below)
• Attachment of the artificial tooth/teeth (crown or bridge) to the abutment.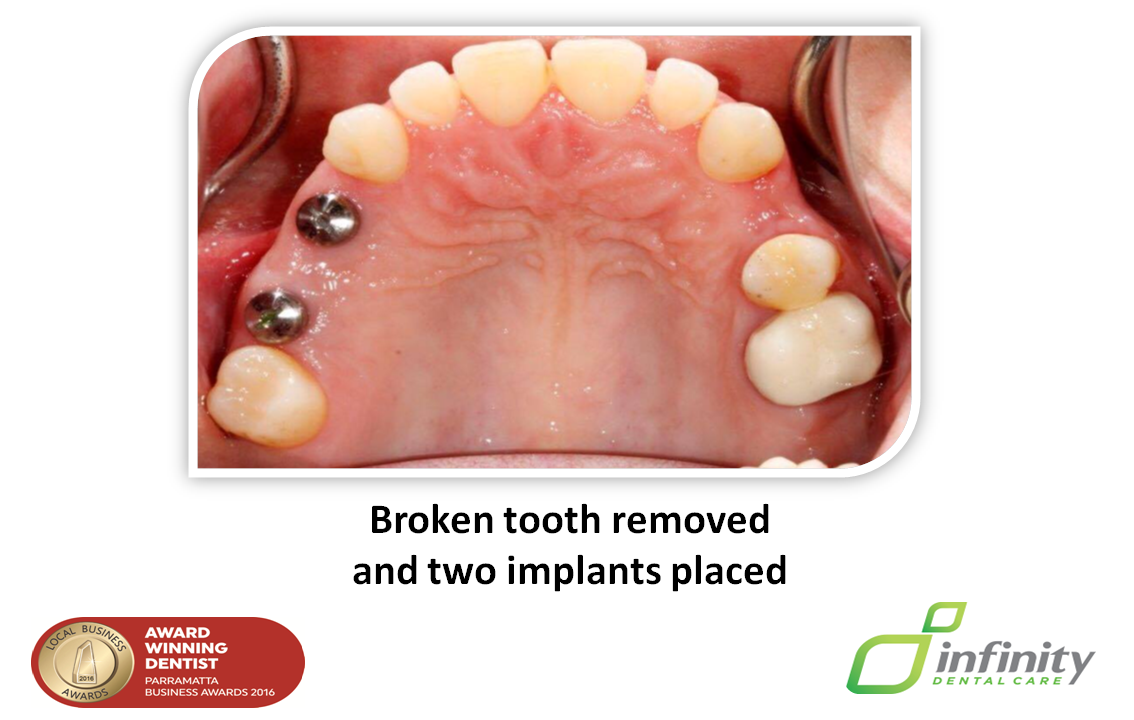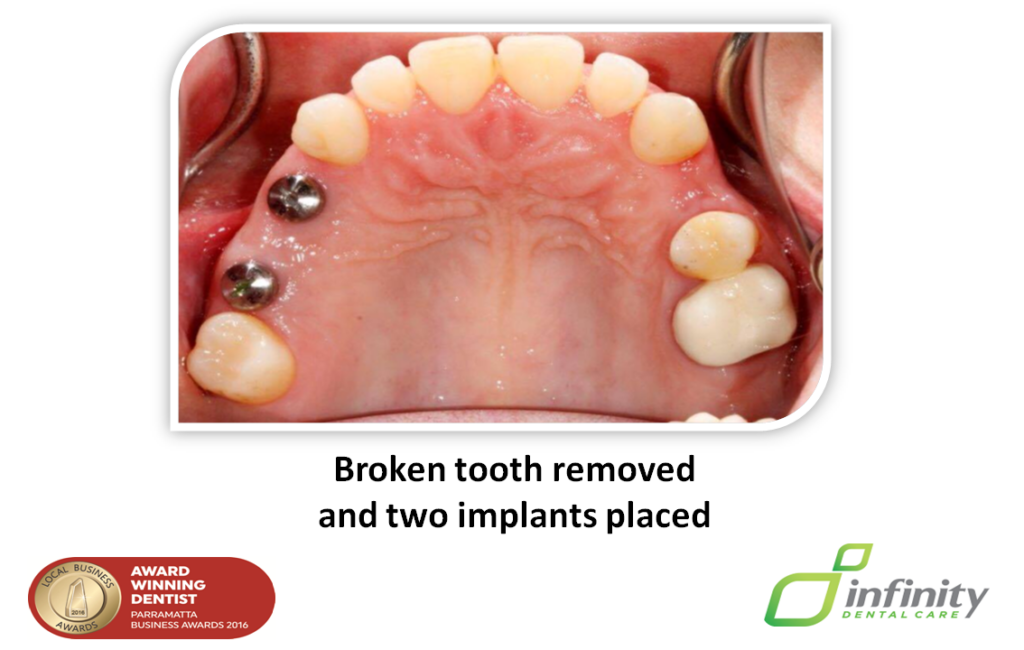 To restore your smile with dental implants talk to Dr Jack, we will be able to provide you with a detailed treatment plan. Book online here or call us on (02) 9838 9111 schedule a consultation or pop into the practice located at 180 Caroline Chisholm Drive, Winston Hills NSW 2153.
Individual results may vary. Any surgical or invasive procedure carries risks. Before proceeding, you should seek a second opinion from an appropriately qualified health practitioner.
Patient Care – Implants